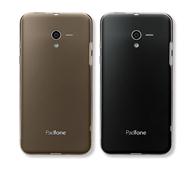 Asus showed a black back cover for the Padfone at the 3C exhibition in Taipei.
It's not very clear what Asus is up to with this, but it seems like future 16GB Padfones will be shipped in this color.
If we know more about this black back cover, we will update you as soon as possible.
Update 13-09-12:
According to Asus Taiwan the black Padfone is already on sale at
senao
.