Padfone 2 still not announced, already news about Padfone 3?
Author
Marc Schattorie
Sunday 23 September 2012 - 13:19:21
Comments: 2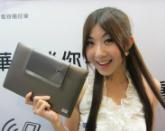 A couple days ago we got official word of the announcement of the Padfoen 2 on October 16th. Today we have information about the Padfone 3.
According to
a user on our forum
a Taiwanese newspaper reported that the CEO of Asus (Jerry Shen) mentioned the Padfone 3.
Usually we are very careful with posting things like this, but this time there could be a possible truth factor in this story.
According to the article, Asus wants to support Windows Phone 8
with the Padfone 3(?)
. The Padfone 3 is currently in development. It will of course also rely on high end specifications and is expected to be released by the end of the first quarter of 2013.
---
Comments
Comments: 7

Registered: 24 Aug : 23:36

While it is a little strange for them to be talking about 2 and 3, a windows phone version makes perfect since. The current specs of the phone could run the os and Asus wants a piece of the WP8 pie. All I can say is BRING IT ON!!!



Location: No Cal as in Northern California

Comments: 75

Registered: 17 Jun : 14:09

It's not really clear if they meant that the PF3 will get WP8... But it seems clear that they want to create phones with WP8...



Location: Roermond
Padfone (A66, Full set, 32GB, Taiwan/CHT) owner since: 14-06-2012 (cracked phones glass on 24-02-2014, repaired 26-03-14)
Padfone Infinity (A80, Titanium Gray Sample Unit, 32GB, International/WW) owner since: 14-06-2013 (Back to Asus since 05-07-13)
New Padfone Infinity (A86, Titanium Black, 32GB, Taiwan/CHT) + TransKeyboard owner since 03-03-14, hard bricked itself on 24-12-15, replaced with new NPFI 32GB on 17-01-16, this one (soft)bricked itself on 31-01-17, received new one on 15-02-2017, died within an hour due to partition issues.
Zenfone 3 Deluxe (ZS570KL, Sand Gold, 32GB, International/WW) since: 20-02-2017


Padfone Club Newsletter