News Item: Firmware upgrade for international Padfones finally arrives
(Category: Misc)
Posted by Marc Schattorie
Thursday 04 October 2012 - 17:14:29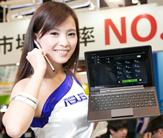 Asus has released a new OTA update for all International (WW) Padfones this morning. The version number is 9.20.4.22.

A changelog for the International version of this firmware and a full package download are still not available, but it's most likely that it has the same changes as version 9.20.4.21 (CHT), which has a minor lower version number.
However, the WW upgrade package is already available via OTA (Over The Air) update, or as a download here

Feel free to discuss this firmware version on our forum...

Changelog:


ASUS Finland wrote ...

1. Elevate system stability and optimize the operating performance
2. Optimize Camera performance and quality
- Add volume key to take picture
3. Optimize the setting UI of Dynamic display switch list
- White/Black list setting improvement
4. System volume control improvement.
5. Input method improvement.





---
This news item is from Padfone Club
( http://padfoneclub.com/news.php?extend.27 )