News Item: Padfone Club: What's Happening Update
(Category: Misc)
Posted by Marc Schattorie
Friday 18 January 2013 - 17:14:09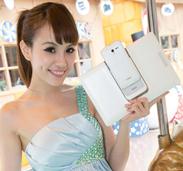 It has been pretty quiet on our news page for about a month now, but don't worry, we're still working hard for the community. This post contains some of the highlights that couldn't make the news page on their own.

Today another OTA update was released for Padfone 2's with the TW SKU, the new firmware version is 10.4.11.13. It is said that it should improve system stability. A changelog is not available yet. We suggest to follow this forum thread for more information.

Yesterday, several news sites reported that Asus might be working on a Windows 8/Windows RT Padfone. Back in October, even before the Padfone 2 announcement we reported this already, but it was not very clear. This time someone from Asus reported that Asus is working on such a device to Wall Street Journal.

The first generation Padfone is not forgotten by Asus, the Jelly Bean update should be released somewhere in February, so stay tuned!

Padfone Club did also get some minor updates. We improved our DDS List and added a search feature to allow you to search the entire website.


---
This news item is from Padfone Club
( http://padfoneclub.com/news.php?extend.51 )