News Item: Developers for the Asus Padfone 2 start to rise
(Category: Padfone 2)
Posted by Marc Schattorie
Monday 08 April 2013 - 16:43:01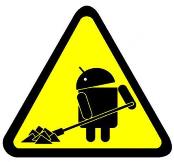 A big part of the Padfone community would love to see third party developers working on their device. For Padfone 2 owners, this dream is finally getting real.

In our special section (Padfone (2) Development) on the Padfone Club forums several users started to post Recoveries, ROMs, mods, themes and scripts for the Asus Padfone 2.

Team Win Recovery Project started the fire with their Touch recovery.

User dangeroustry registered an account on the forums to share his ClockWorkMod (CWM) with us.

User ethanyfng showed off a circular battery mod, which changes the battery icon in the status bar. A second battery mod was brought to us by huzz107. But we're probably hearing more from this user, because he also released a mod which changes the icons in your settings menu.

But probably the biggest achievements were brought by Lidenburg, he created a custom ROM based on firmware version 10.4.12.24 (WW SKU), the ROM is Rooted, deodexed, zipaligned and partially debloated.
Lidenburg did also create an easy to use script which makes it possible to root your Padfone 2, flash a custom recovery, flash a battery mod etc. This script can be found here.

Keep following these users in our development section on our forums. Show them your appriciation, simply clicking on their thanks button or giving them some feedback would be greatly appriciated by the developers.


---
This news item is from Padfone Club
( http://padfoneclub.com/news.php?extend.62 )