News Item: Finally, KitKat is available for the New Padfone Infinity
(Category: New Padfone Infinity)
Posted by Marc Schattorie
Monday 29 September 2014 - 23:30:40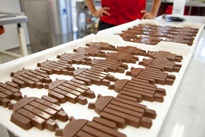 Asus first released KitKat for their second generation Padfone (the Padfone 2, A66) several months ago. After that they rolled out KitKat for their third Padfone (the Padfone Infinity, A80). And now they finally released it for one of their strongest devices, the New Padfone Infinity, A86.

The update is currently only available for Padfones with the TW or CHT SKU's. We don't know when other SKU's will follow.

The new KitKat upgrade brings the new ZenUI to the device. It's a pretty big turn around, but it seems like a nice addition to the default Android skin, it still nicely maintains Asus's "clean interface status".

The update is not available via OTA, it is only available for download via the official Asus website here.

We would also like to invite you to discuss about this update in this thread on our forums.


---
This news item is from Padfone Club
( http://padfoneclub.com/news.php?extend.84 )