Norêve case for the Padfone 2 (Review by allram)
allram, Tuesday 06 August 2013 - 13:43:00
Noreve is a company from France, which makes high quality handcrafted leather cases for almost every mobilephone out on the market.
I have been trying out the case for a few hours now, and i realy like it, it's high quality, fits almost perfectly (come back to that later on).
Here are some photos of the unboxing:
The cases arrives in a Red/Black box of high quality itself and the case is covered in a Red pouch.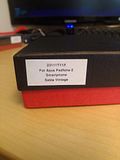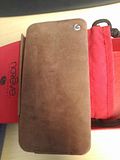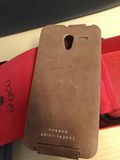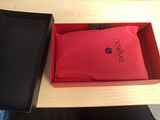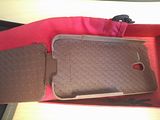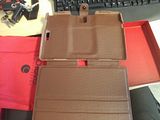 The case fits (atleast my hand) very well, it's soft and the grip is just about right.
It also have openings for the power, volume and headphone jack. The case for the Padfone also has a Speaker grid in metal, which protect it's abit more than the one on the cellphone does.
The bad thing about this case is that the phone is slipping very easy out of it.. as shown in the video here: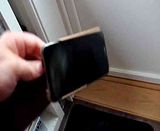 The youtube function didn't work, so i attached the movie from Photobucket...
There is not much shacking you need before the phone pops out of the case, in my opinion it should have been abit more thight fit...
Here comes some photos of the case with both phone and station insertet: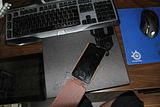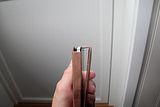 As you can see here, the "flip" also is abit low, so you have to push it (realy hard actualy) to get it over the phone to lock the case.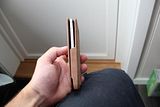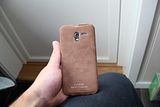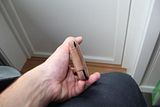 It covers up the charging plug, they could have made a small hole here, just to charge the Padfone with the case closed..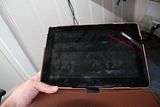 Fits perfectly around the Station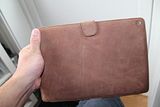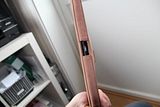 On the Station case, they have made a hole for the chargerplug...
Volume buttons easy accessable.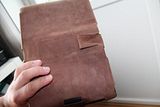 Backside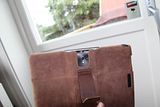 with Padfone inserted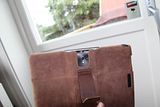 It fit's perfectly with the phone attached, easy to slide in, and easy to slide out

All in all, this are expensive cases, but you definetly get your moneys worth from Noreve, real high quality handmade cases, which fit's your devices very well. They have also alot other cases for other phones, and you can get them in many different colours

Link to Padfone 2 Cases
---
this content item is from Padfone Club
( http://padfoneclub.com/pl/content/content.php?content.40 )