Review of RAVPower RP-PB07 Battery Pack
ctys2ard, Monday 16 September 2013 - 10:42:00
Unboxing video:
After using it for one week, we think the power bank is definitely worth the buy if you are looking for a powerbank with high capacity. We have broken down our reviews into the following sections:
Dimensions:
11.5cm x 7cm x 2cm
Build and Design:
The device comes with glossy surface in black or white. We got the white version in review. Unlike many other glossy plastic device, it does not give user the cheap plastic feel. The power bank has quite a solid build instead.
Although the power bank is relatively bigger, it is acceptable size for the juice it offers. It still fits in most jeans pockets.
Like any its counterparts, it has LED indicators. LED flashes when the cells are actively charging and lights up fully when fully charged. The number of LED lighted up indicates percentage of juice left.
Accessories:
The powerbank comes with 2 curl-up USB to micro-USB wires and a velvet like pouch.
We particularly like the curl-up wire as it really saves space and prevents your wires from tangling up. When curled up, the wire measures just 6cm, and should you need longer extension, it can be extended up to about 12cm. The wire can be used both ways, ie. to charge the bank and discharge for your device.
As a bonus, the pack also comes with a carrying pouch to keep your powerbank safe from scratches and wires should you need to. Like any pouch made of velvet like materials, the pouch can be magnet of dirt but we really like the feel of it. It gives a touch of elegance and luxury to the already glossy powerbank surface.
The hardware:
The battery comes with a very sustainable juice of 10400mah. Perfect if you are looking for powerbanks that last you through the whole weekend or even the whole week depending on your device and usage. The manufacturer claimed the set consist of four 2600mah Samsung cells. We didn't break it down to clarify this but judging from our 1 week use and still left with abundant juice, we will buy that.
The powerbank has auto-off feature which stops discharging once the mobile device is detached to prevent unwanted leaks. It has 2 separate outputs, hence ability to charge two different devices simultaneously. However, only one of the ports is enabled for fast charge, ie. 2A.
We fully discharged the powerbank and it took us about 14 hours to fully charge it. Quite standard for a powerbank of this size we thought, considering the amount of juice it stores up.
As Padfone/Transformer series users, we are really disappointed that this powerbank charges almost anything with USB ports (tested on Galaxy S3, Iphone, Ipad, Padfone, Bluetooh headphones) except our Transformer series, PadFone Station and keyboard dock. Make no mistake as we haven't yet find any powerbanks on the market which does this. This powerbank, however charges our Padfone just fine.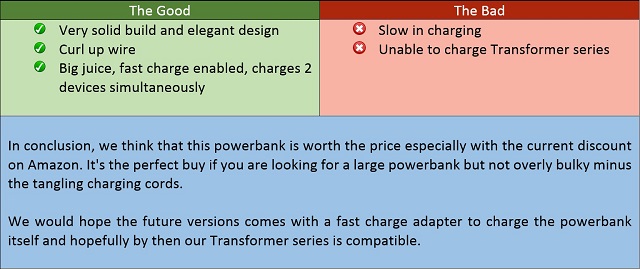 Pictures: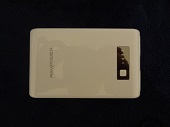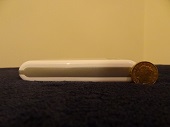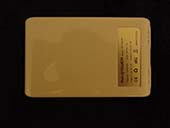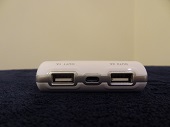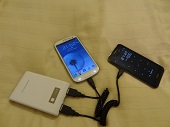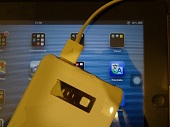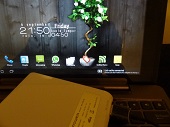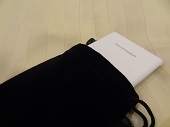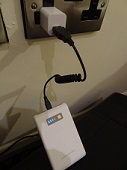 ---
this content item is from Padfone Club
( http://padfoneclub.com/pl/content/content.php?content.42 )