Specifications and information about the
Padfone Station
Dock (Keyboard).
Dimensions:
271 x 185 x 28 mm (LxWxH)
Weight:
640 g
Battery:
24.4 Whr/6600 mAh Lithium
Physical connectors:
In/Out: 2 × Full size USB, Full size SD card slot
Other advantages:
Full Android optimized keyboard
Touchpad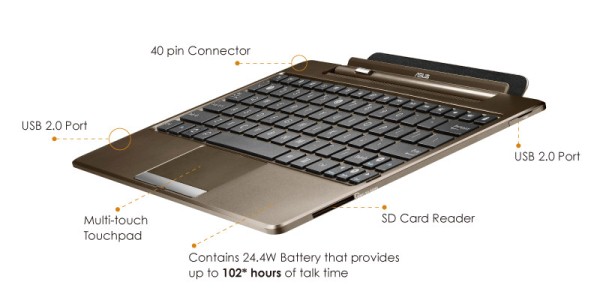 The EeePad Transformer docks:
If you know about the Padfone, you probably also know about the EeePad Transformer series.
The dock of the EeePad Transformer TF101 (first generation) is actually almost the same as the dock from the Padfone. The only difference between the two docks is that the hinch of the original Transformer is able to open the tablet more, the dock made for the
Padfone Station
can't bend as far as the original dock, but this is done to prevent it from tipping over.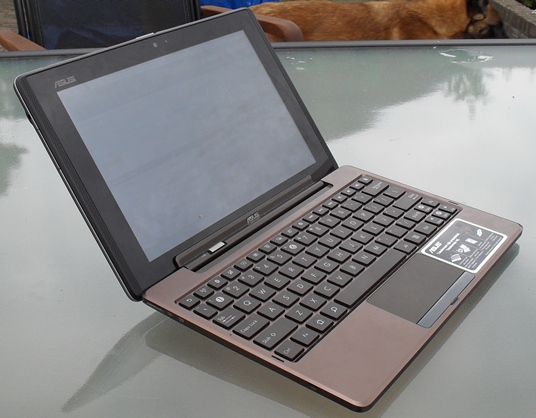 The dock from the Transformer Prime is not interchangable since this dock has a completely different design.