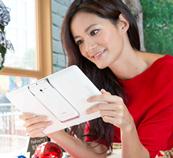 Asus Benelux confirmed that the PadFone 2 will be released in The Netherlands.
"We expect to release the PadFone 2 to Dutch stores around Christmas", says "Ruud" from the Asus Benelux facebook page. When
Tweakers.net
asks about this, they get a respons from Cindy Duyster which tells them, she confirms the story. However, she couldn't tell a specific date, adn she also tells that the Christmas "is only an indication".
According to Digitimes, the Padfone is already sold about 25.000 to 30.000 times. Asus expects that they will sell about 150.000 Padfone 2's. The white version seems to be a limited edition version according the the Taiwanese facebook page of Asus.
As a last note we would like to add that a third generation Padfone is expected to be released in Q3 2013.